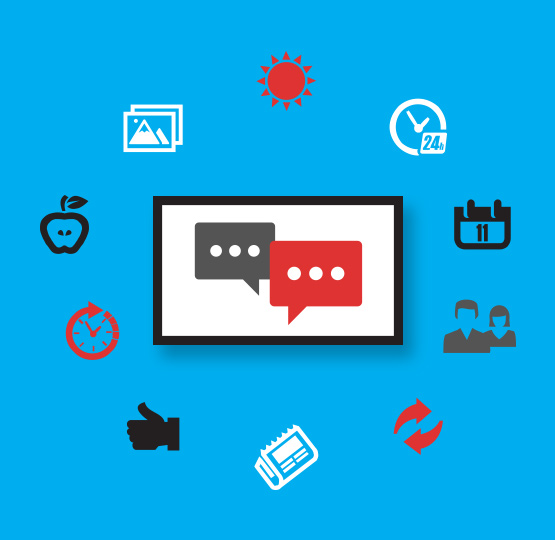 Automated Digital Signage – Set It and Forget It
EPISODE 47 | Guest: Jill Perardi, director of professional services, Visix, Inc.
Digital signage doesn't have to be a lot of work. Any good content management software will let you pull in feeds and data from other sources like calendar apps, websites, news sources and more. Even tools like Microsoft Excel can be used to manage information off screen, and that data will update all on its own once it's embedded in your message or layout.
With automated digital signage content, you can set it up once and just let it run. You'll not only guarantee that you'll always have fresh, relevant content for your audience, you'll free up your time to concentrate on more specific, time-sensitive campaigns.
In this episode, we'll continue our tips on auto-updating content, and expand on some new sources and ideas that can save digital signage managers time while attracting and engaging more viewers.
- Learn how automation benefits both digital signage managers and viewers
- Understand how attractors can increase engagement with all of your content
- Explore data-fed solutions like event boards, menu boards and directories
- Get tips on how to set up social media, countdowns and countups
- Consider content subscriptions, news-in-pictures and signage kits
See the full transcript HERE
Learn more about this topic in our Masterclass Guide 3: Digital Signage Content