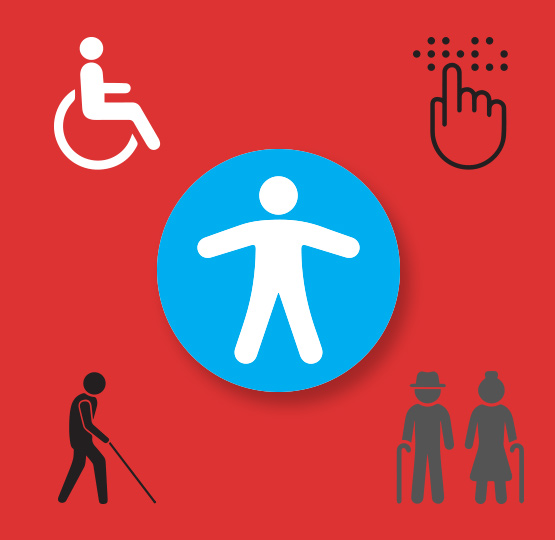 ADA Guidelines for Digital Signage
EPISODE 50 | Host: Derek DeWitt, communications specialist for Visix, Inc.
Professional communication is about inclusion. The number and type of disabilities are more prevalent and varied than you might think, and include everything from physical to visual to hearing impairments and more. And with an aging population, it's more important than ever before to ensure everyone can access and engage with your communications.
The Americans with Disabilities Act lays out steps for how you can ensure your facility, and your visual communications, are accessible to everyone. In this episode, we focus on tips for ADA guidelines for digital signage, specifically:
- Learn about how and where to mount screens
- Explore guidelines for keypads, kiosks and touchscreens
- Consider voice-responsive technology and EZ Access devices
- Discover how contrast, color, fonts and icons can help color blind viewers
- Get lots of links to helpful online resources
Get the full transcript HERE
Learn more about this topic in our Masterclass Guide 4: Digital Signage Design