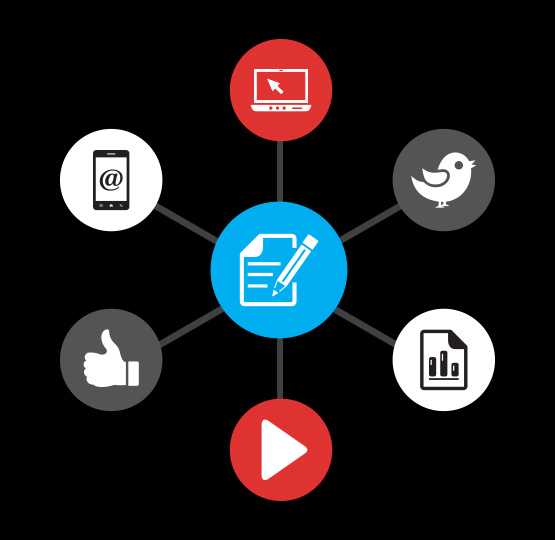 Get Into the Content Operations Mindset
EPISODE 76 | Guest: Ray Walsh, communications consultant & author of Localizing Employee Communications
Your company wants to promote its social responsibility initiative. You'll need text and graphics to roll out a print PDF, PowerPoint deck, messaging on your digital signage system, as well as posts on your intranet, LinkedIn, Facebook, Twitter and Instagram. And each of these platforms require different lengths of text and unique image file formats. Now imagine you need all of this in several languages.
The number of communication channels continues to grow and diversify, which puts a huge burden on content creation teams. Creating every message from scratch is impractical, and even repurposing content can be a burden when source files are hard to find or hard to edit.
In this episode, we talk with internal communications expert Ray Walsh. He gives us practical advice on working within a content operations mindset – the processes, people, and technologies needed for strategically planning, creating, managing, and analyzing all content types for all channels across an enterprise.
- Understand why handcrafting content is untenable in the long term
- Hear how multichannel planning can save a lot of work
- Explore tagging and tools that can make your job easier
- Discover why collaboration is key to operationalizing content
- Get links to expert sources for content operations advice
See the full transcript HERE
Get more communications advice from Ray's website and blog. Check out Ray's book Localizing Employee Communications at Amazon or direct from XML Press.