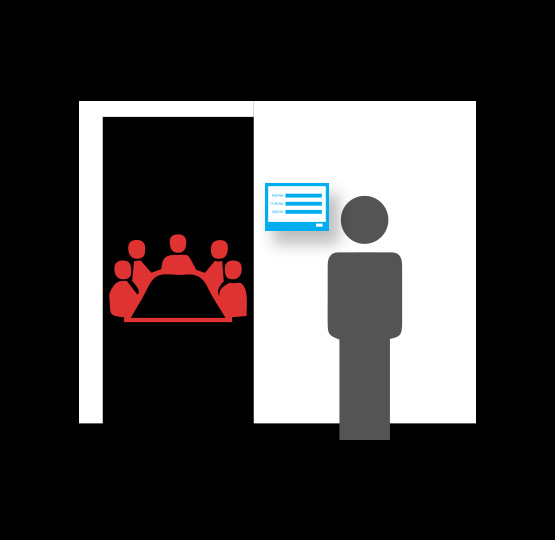 Why You Need Room Signs Instead of Tablets
EPISODE 42 | Guests: Sean Matthews, president & CEO of Visix and Joe Murray, system engineer and architect for Visix
For space management, nothing is as effective as digital room signs. They're more efficient, more flexible and even more cost effective over time. And while it might be tempting to just use consumer-grade tablets, room signs are purpose-built for enterprise applications.
Sean and Joe talk about the different room sign solutions that Visix offers, which works best in what environment and what features are best for different user scenarios. They also cover the shortcomings of trying to use tablets to display event schedules 24/7.
And yes, this podcast episode is about specific Visix products. It's our podcast, after all. And even if you're shopping for room signs from several vendors, this podcast will give you some helpful tips.
- Learn why room signs are the essential modern space management solution
- Meet the most customizable room sign in the world – the Touch10
- Consider Connect room signs for turnkey room and resource management
- Manage collaboration and hoteling spaces with wireless electronic paper (EPS) E Ink room signs
- Understand what type of room signs work best in different environments
- Hear the disadvantages of using consumer tablets instead of purpose-built room signs
See the full transcript HERE
Download our white paper for Meeting & Space Management Tips