Get practical advice from experts on systems, communications, content and design. Whether you're using digital signage, or just considering it, we can help you communicate better. DSDR has won a 2022 Gold Quill Award, a 2022 Gold MarCom Award, a 2021 AVA Digital Award Gold, 2021 Silver Davey Award & 2020 Communicator Award of Excellence, and on numerous top 10 podcast lists. https://www.visix.com/news/visix-digital-signage-done-right-ranks-as-top-communications-podcast-for-2020/
Episodes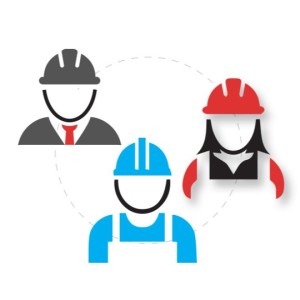 Tuesday Jun 15, 2021
Tuesday Jun 15, 2021
A Modern Guide to Manufacturing Signage
EPISODE 64 | Guest: Chip Kepner, region sales manager - West Great Lakes for Visix, Inc.
Just as factories, warehouses and assembly lines have embraced technology to help them do their work, manufacturing signage has evolved to modernize communications with a fast-moving, far-flung workforce.
When workers can't get to a computer to check email, or there's no good internet in the area of the plant, how do you keep them engaged, informed and safe? In this episode, Chip Kepner walks us through how modern facilities are using digital signs to unify communications across their facilities – both in the office and on the floor.
- Get lots of content ideas for manufacturing signage
- Learn how signage affects employee engagement and productivity
- Hear best practices for HR and safety messaging, KPIs and more
- Discover how to unite messaging across jobs, teams and locations
- Understand what not to do on screens
- Explore some best and worse real-world examples
Get the full transcript HERE
Get more content ideas in our white paper: Drive Change and Improve Safety with Digital Signage for Manufacturing
Tuesday May 04, 2021
Tuesday May 04, 2021
Feeding the Face-to-Face Channel
EPISODE 61 | Guest: Ray Walsh, communications consultant & author of the book Localizing Employee Communications
You work hard to manage digital signage, emails, intranets and other communication channels, but you might be neglecting the most important one of all: the face-to-face channel.
In this episode, we talk with internal communications expert Ray Walsh. He gives us practical advice on how to prepare managers and team leaders to share your campaigns so that they generate buzz and word of mouth. We walk through a real-world example and how to lay the groundwork for your internal communications to make your messaging much more effective.
- Understand why digital channels aren't enough
- Hear why managers and team leaders are critical to success
- Explore why context is essential for engagement
- Discover how to make your communications sharable
- Find out how to be an active recipient
See the full transcript HERE
Get more communications advice from Ray's website and blog. Check out Ray's book Localizing Employee Communications at Amazon or direct from XML Press.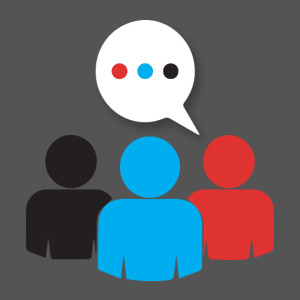 Tuesday Apr 20, 2021
Tuesday Apr 20, 2021
Internal Communication Trends for 2021
EPISODE 60 | Guest: Debbie DeWitt, marketing & communications manager for Visix, Inc.
A new study by Gallagher on internal communication trends gives insights into the changing landscape of reaching employees and keeping them engaged. We take a look at a few of the findings – the good and the bad – and discuss possible reasons for why respondents said what they said. Along the way, we examine what organizations can do in the near future to improve their messaging, and how IC is changing in the coming years.
- Examine new priorities for internal communication (IC) and employee experience (EX)
- Hear how IC, HR and the C-suite are using new tools, tech and training
- Understand the growth of digital, interactive, multisensory and omnichannel comms
- Consider how new technologies, channels and content will impact IC strategies
- Learn how to expand measurement beyond reach to evaluate outcomes
See the full transcript HERE
For more IC stats from the study, see our infographic: 30 New IC Statistics
You can also read the entire Gallagher study here: State of the Sector 2021: The definitive global survey of the internal communication and employee engagement landscape.